As busy as we all are nowadays, we've become huge fans of podcasts as a way to get up to speed on all things caregiving. We listen to a lot of them, and so should you.
Whether it's on your morning commute, at the gym or while you're cooking dinner, listening to podcasts is just the thing to get the information you need and to remember you're not on this journey alone. In no particular order, here are ten of our favorites of the moment – share with a friend or keep for yourself.
Rodger That:
A weekly podcast that shares personal and practical insights on caring for a loved one with dementia, as well as tips to help caregivers prioritize their own emotional and mental well-being.
Listen at Spotify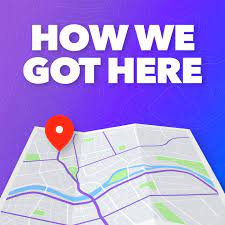 How We Got Here:
An interview-style podcast about what it means to give and receive care by talking to people about the circumstances that introduced them to caregiving and how these experiences changed them.
Tune in to learn more at Spotify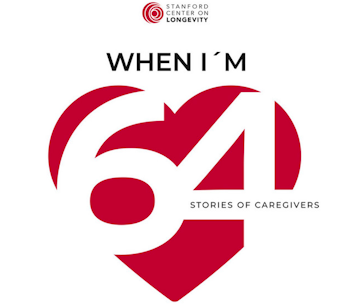 When I'm 64:
Personal stories, expert insights: How do we take care of each other during a pandemic? A health care crisis? When we're 24 or 64?
Our new podcast, When I'm 64, aims to shed light on these challenges by bringing together the real-life stories of caregivers and the insights of leading experts.
Tune to the Stanford podcast here.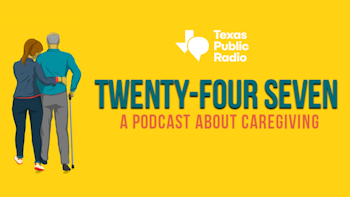 Twenty-Four Seven: A Podcast About Caregiving
What happens when you become your parent's parent? That's what longtime NPR journalist Kitty Eisele had to figure out when she became a full-time caregiver for her beloved dad.
Kitty's dad was experiencing cognitive decline, but she felt like the one losing her mind. Twenty-Four Seven explores how we help our loved ones live—and die—and what they mean to us.
Support for this podcast comes from The University of Texas Health Science Center at San Antonio and its Glenn Biggs Institute for Alzheimer's and Neurodegenerative Diseases.
Tune into the 24/7 podcast here.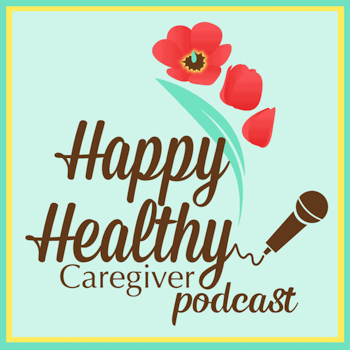 Happy Healthy Caregiver:
A show where real family caregivers share how to be happy and healthy while caring for others. Host and Certified Caregiving Consultant, Elizabeth Miller, shares her stories, tips, and speaks with others who are current or former family caregivers.
We are fortunate enough to have been included in on her podcast too. Elizabeth has a gift of teaching and encouraging that is vital in a caregiver role
The Caregiver Coach Podcast:
Certified Dementia Coach & Practitioner, Benita Hampton, offers tools and tips to help you navigate the messy and the magical sides of caregiving. We discuss issues and topics that are relevant to caregivers and women just like you.
https://benitahampton.com/podcast
Caregiver Chronicles:
The podcast about our lives as caregivers. From autism to Alzheimer's, they look at being a caregiver both personally and professionally.
Daughterhood, The Podcast:
Hosted by Rosanne Corcoran, a primary, sandwich, in-home caregiver, this monthly podcast aims to provide insight into navigating the healthcare system, resources, support and community to those caring for their loved ones.
Rosanne Corcoran cared for her mother over a 12-year span. Finding herself part of a growing caregiving community in need of support and information, she conducted exhaustive research into caregiving strategies for aging parents.
Parenting UP!:
Experience the intense journey of caregiver and comedian J Smiles. Listen and laugh along as her use of levity reveals the stress and rewards of caregiving interwoven with her own personal journey.
Good Grief:
On Good Grief we explore the losses that define our lives. Each week, host Cheryl Jones talks with people who have transformed themselves through the profound act of grieving. Why settle for surviving? Say yes to the many experiences that embody loss!
We also feature some of her blogs here.
Tune into Good Grief here.
Alzheimer's Speaks Radio:
Is about "Sound Information, Not Sound Bites."
We are true talk radio with a mission to raise all voices around the world – big and small. Lori La Bey is a change agent shifting dementia care around the world. Just ask Oprah, Maria Shriver, Sharecare, AARP MN, or The National Institute for Dementia Education who have recognized her cutting-edge approach to shift global dementia care.
Lori's mother lived with dementia for thirty years, so you can be comforted knowing she truly understands the needs of those diagnosed, their families, and professionals who care for them.
Hear more at Alzheimer's Speaks.