A diabetes diagnosis doesn't just affect the person diagnosed with the condition; it is a group impact including the support of caregivers, friends, and loved ones. As caregivers we can help stay current on studies, tech, medicines and diets as well as recognize the sign or symptoms when something is off.
We have a short list of resources and support you can rely on as you wrap your arms around this life change.
Diabetes and the Caregiver
Diabetes is the fastest-increasing disease worldwide, and existing treatments have been unable to prevent the development of chronic complications that can accompany it in many patients. 
You are not alone in this. More than 37 million people of all ages (about 11% of the population) in the U.S. have diabetes.  Diabetes care requires strategic planning and lifestyle adjustments like a healthy diet, regular exercise, proper medication, stress management, and daily hygiene and wellness needs — at minimum. Ok - let's look at this together.
What is diabetes?
Diabetes is a chronic disease that affects how your body turns food into energy. There are three main types of diabetes: type 1, type 2, and gestational diabetes (diabetes while pregnant). 
With diabetes, our body either can't create the hormone (type 1) or, more commonly, becomes resistant to its effects (type 2). In both cases, insulin injections are a standard treatment.  Without appropriate treatment, diabetes leads to complications with the heart, kidneys, nerves, vision, and other vital body systems.
What are diabetes resources?
Testing
Healthlabs.com is a great place to get some data if you are not sure if you may have diabetes or are just feeling tired? Get tested. HealthLabs lets you order health tests to take in a professional lab and then see results at home — no doctor visits necessary.  The Diabetes Panel is affordable and efficient at diagnosing and monitoring diabetes.
Personalized Management
Do you want to start a personalized diabetes management and weight loss plan? Meet Klinio. They have a diabetes clinical team of experts, endocrinologists, nutritionists, and health coaches to create the perfect solution for pre-diabetes and diabetes management. If you need help knowing what to eat and when to eat it, their personalized meal plans may be the ticket to getting both the nutrients your body needs and reducing the risk of glucose and insulin spikes.
Supplies
Make a kit. Make it simple and organized. Places like Total Diabetes Supply help you build your equipment with the tools and supplies for diabetes management. Continuous glucose monitors (GCM), insulin pumps, Glucose tablets or gels, glucagon shot kits, diabetic food products, accessories, and diabetic pet care supplies. 
Check them out as they have name brands, and offers like 10% discounts, free shipping on qualifying orders, and up to an 85% discount off standard retail prices.
Food and nutrition
Balance by BistroMD is excellent if you need help with the weekly grocery haul, portioning ingredients, and cooking meals. There is a learning curve with diabetes and food. Starting a new diet or meal routine needs a kick start. 
We researched the meals and program of Balance by BistroMD and think their doctor-designed diabetic meal delivery is a good start.  The meals are custom-made for diabetics and pre-diabetics, with loads of choices. They have free shipping on orders over $99.
Diabetes education together
Family support is necessary to help people with diabetes manage everyday tasks and make changes. Pay attention to symptoms like sudden lethargy, mood swings, or ravenous hunger. These are indications of wonky blood sugar levels and action needed.
As a caregiver, you can take the lead in advocating and educating the care circle on what is happening now, especially if they live far away. We also found some support groups and additional education at the following resources:
The American Diabetes Association (ADA) covers everything caregivers, and diabetes patients need to know, from health insurance questions to medical device recommendations to tips for healthy living.
The Mayo Clinic offers medical information to reinforce what you'll learn at doctor appointments. Even the basic overview pages include additional links to boost your diabetes knowledge further and highlight topics you may haven't considered, like the connection between diabetes and depression.
Reliable resources for care necessities
Depending on your loved one's age, you might navigate diabetes with other health and cognitive impairment challenges. 
This is when it's essential to have the right care necessities that make managing diabetes easier, including devices designed to help with everyday mobility challenges (think getting in and out of bed, bathing and showering, using the restroom, etc.) as well as medical tools for properly monitoring health vitals. 
Marketplaces like Carex and The Wright Stuff offer a vast selection of practical products to make every room in your loved one's space comfortable, safe, and functional.
Financial support for diabetic needs
Diabetes requires ongoing treatment, which can be expensive, even if your loved one isn't experiencing significant complications.  Diabetes is the most costly chronic condition in our nation.
$1 out of every $4 in US healthcare is spent on caring for people with diabetes

$237 billion‡(a) is spent each year on direct medical costs and another $90 billion‡(a) on reduced productivity.

61% of diabetes costs are for adults aged 65 or older, which Medicare mainly pays.
The National Institute of Diabetes and Digestive and Kidney Disease (NIDDK) covers financial assistance in great detail, and the ADA lists several resources. In addition, check out the following sites for more information on financial assistance programs, including help with prescription costs: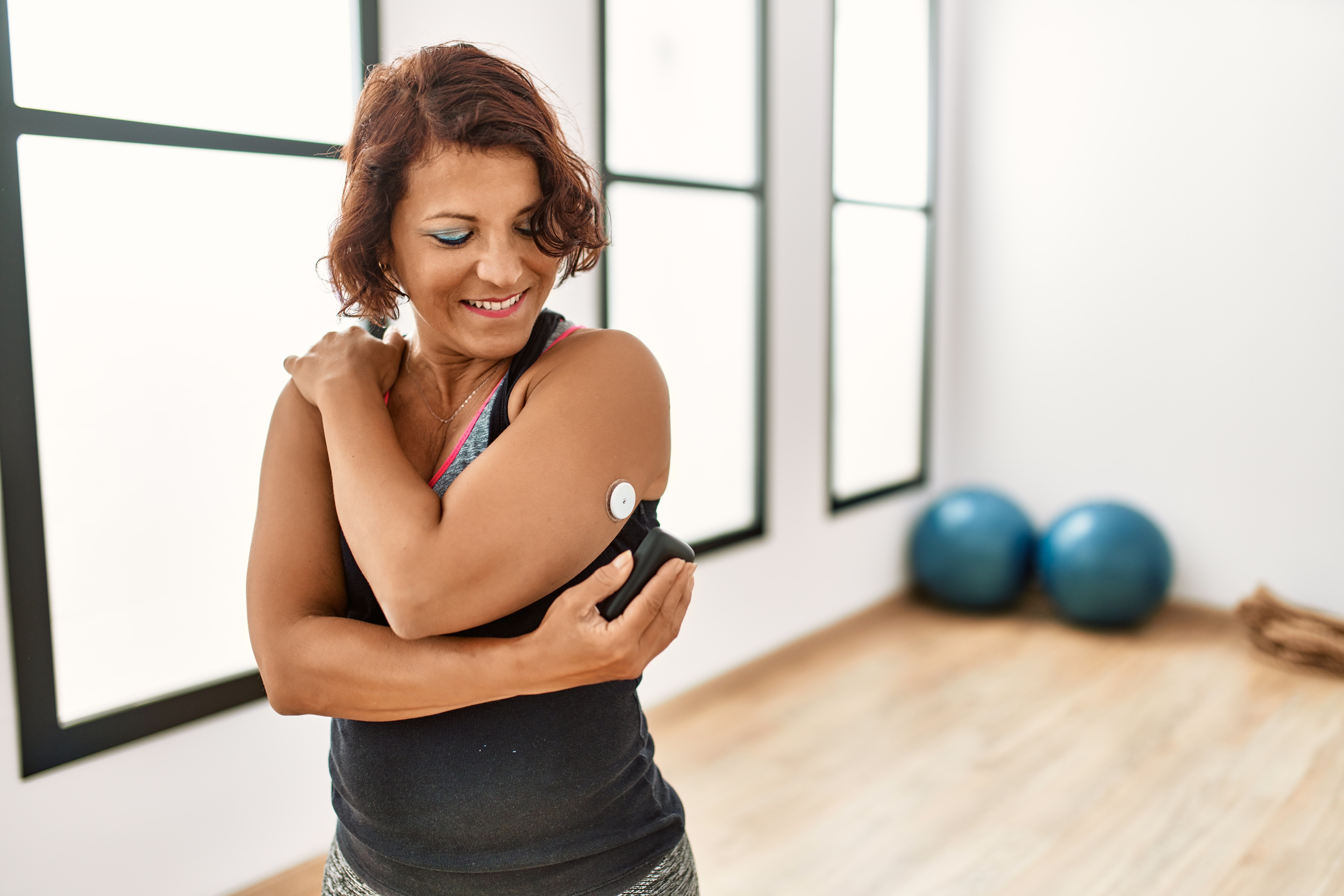 How to Succeed with Habits
Or what we call "Care in Action". Diabetes is manageable and does not need to interfere with their life aspirations, goals, and happiness.
Helping someone take care of their diabetes doesn't just make them feel better. It will help them live a healthier, happier life and avoid typical diet, foot, and mouth problems. Some people need reminders and prompts, while others may need help with their diets. 
Be supportive
As with any new or existing medical condition, good communication is crucial to effective diabetes management. Caregivers help people with diabetes manage their blood sugar, blood pressure, and cholesterol effectively and get preventive care.
Be proactive and consistent
Regular monitoring and managing diabetes is essential to prevent complications. Therefore, caregivers can be proactive in helping maintain reasonable blood sugar control and overall health monitoring alongside their loved one.
Stress can impact blood sugar levels therefor stress management a crucial part of helping manage diabetes. Practice stress-relief activities together, like gentle stretches, breathing exercises like with Komuso (calming breathing tool, and guided breathwork courses), or walking at a park with a group of friends.
Diet and exercise planning
Sticking to a healthy diet and exercising regularly can be challenging, even if you don't have a medical condition that requires constant vigilance. Plus, diabetes patients often have to manage cholesterol, high blood pressure, and other health factors connected to their diagnosis. 
The ADA is great for finding dietary recommendations and tips for planning meals. They also offer meal prep advice so caregivers can spend less time. 
Exercise looks different for everybody. First, talk to the doctor about mobility concerns before planning physical activities. Then do it every day. 
One day may be strength training with resistance bands, followed by a day with a brisk 30-minute walk. Do it together! Get these new, healthy habits into your routine and make the experience more fun and easier to adjust to.
Make new daily routines and habits.
Diabetes patients have a lot to manage daily. Help make a punch list of items you can check together in the morning, mid-day, and when you're winding down in the evening to stay on track with daily activities. Include items that address:
Oral hygiene, like brushing and flossing teeth after meals

Checking for any cuts or sores that could become infected

Drinking a specific amount of water per day

Trimming toenails and wearing appropriate footwear indoors and outdoors
Whether you are a veteran diabetes caregiver or just getting started, there are ways to set yourself up for success with your intention and attention. As a caregiver, I was coached to be flexible, curious and patient. That really did help me out when dealing with changes associated with chronic conditions.
Additionally, diabetes management often needs adjustments and changes to treatment plans. Therefore, caregivers must be open to adjusting their approach and be willing to adapt to new treatments or changes in their loved one's health status.
Get the insights you need to make smart caregiving decisions – at home or on the go with CircleOf.